Offsite DBAs Resources

Offsite DBAs has extensive experience in increasing performance and delivering value for our clients. The following resources highlight the benefits Offsite DBAs has provided with our quality, cost-effective database administration services.

Coming Soon.

Offsite DBAs database engineers have been busy on blogs, Twitter and other sites helping the database industry. We will have our white papers posted in the next few weeks.


Contact us today at sales@OffsiteDBAs.com or call us at 800-959-3488 to discuss how we can solve your database challenges.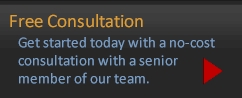 Featured Documents